Aether is the first open source 5G Connected Edge platform for enabling enterprise digital transformation. It provides mobile connectivity and edge cloud services for distributed enterprise networks as a cloud managed offering. Aether is an open source platform optimized for multi-cloud deployments, and simultaneous support for wireless connectivity over licensed, unlicensed and lightly-licensed (CBRS) spectrum.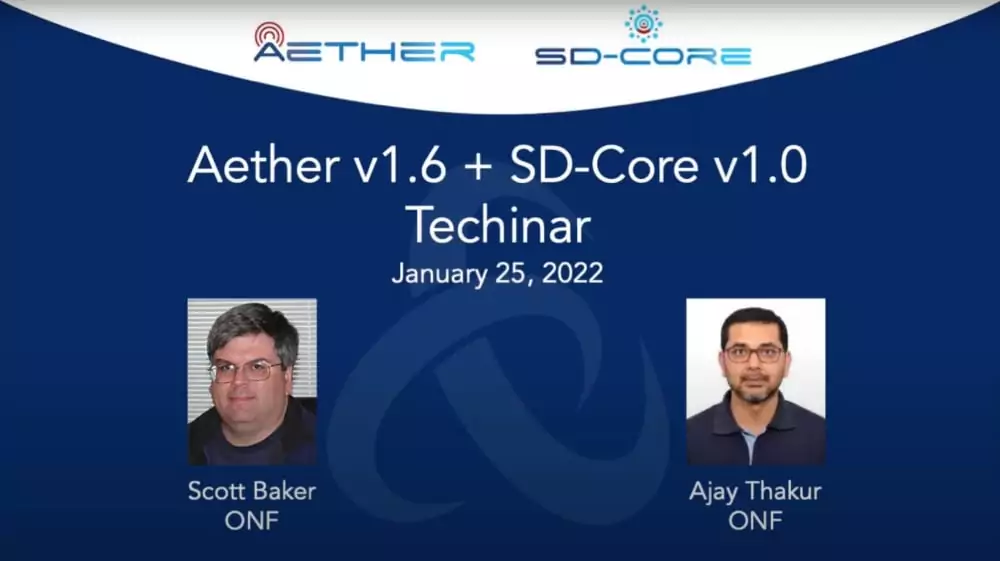 Aether Architecture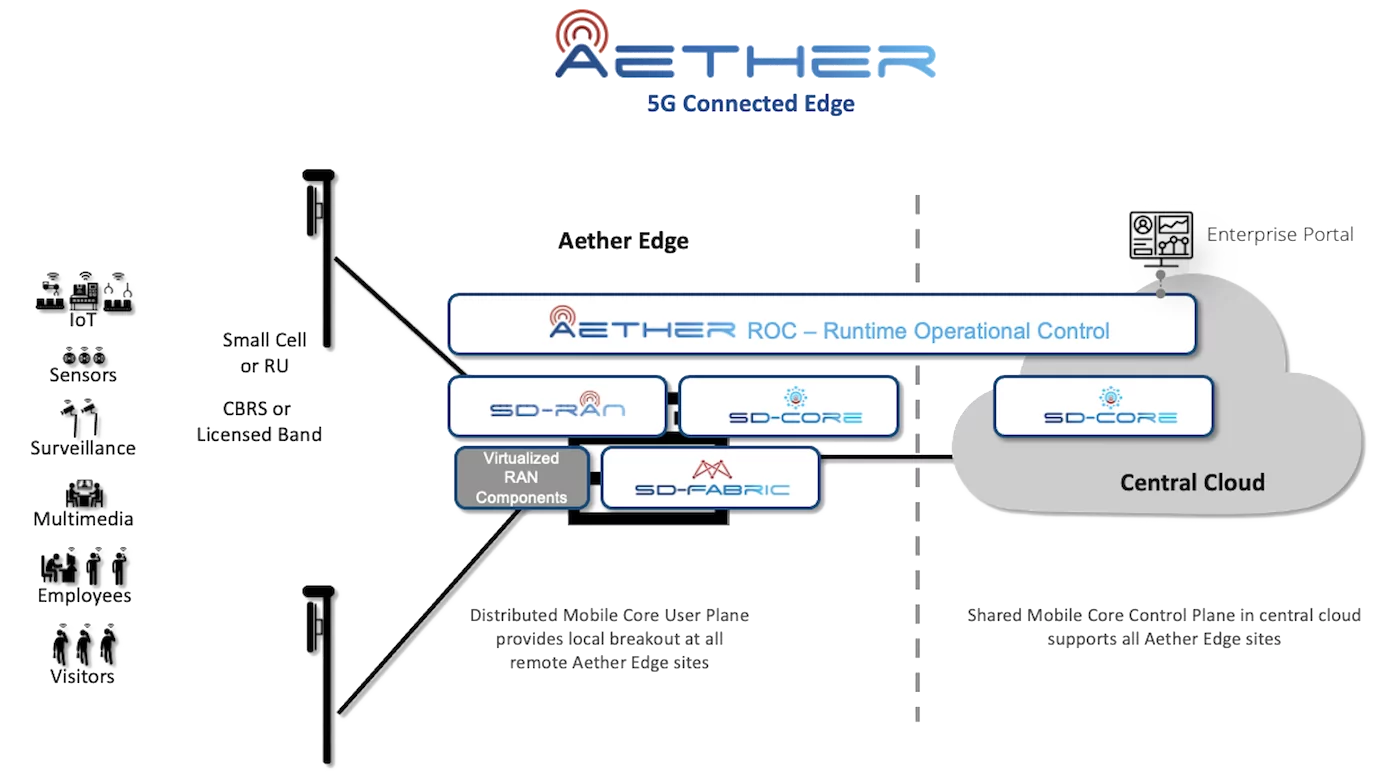 Aether: An Open Source Platform for Private 5G Connected Edge
Learn how Aether can simplify deployment and operation of a secure, flexible and economical single or multi-edge private 4G/5G network for Industry 4.0 applications.
Aether Deep Dive
Explore what's inside Aether and the key building blocks that make this open source platform ideal for private 5G connectivity + connected edge cloud services.
WATCH VIDEO (29:53)
Technical Steering Team (TST)
The TST oversees the Aether project and is responsible for all technical decisions.